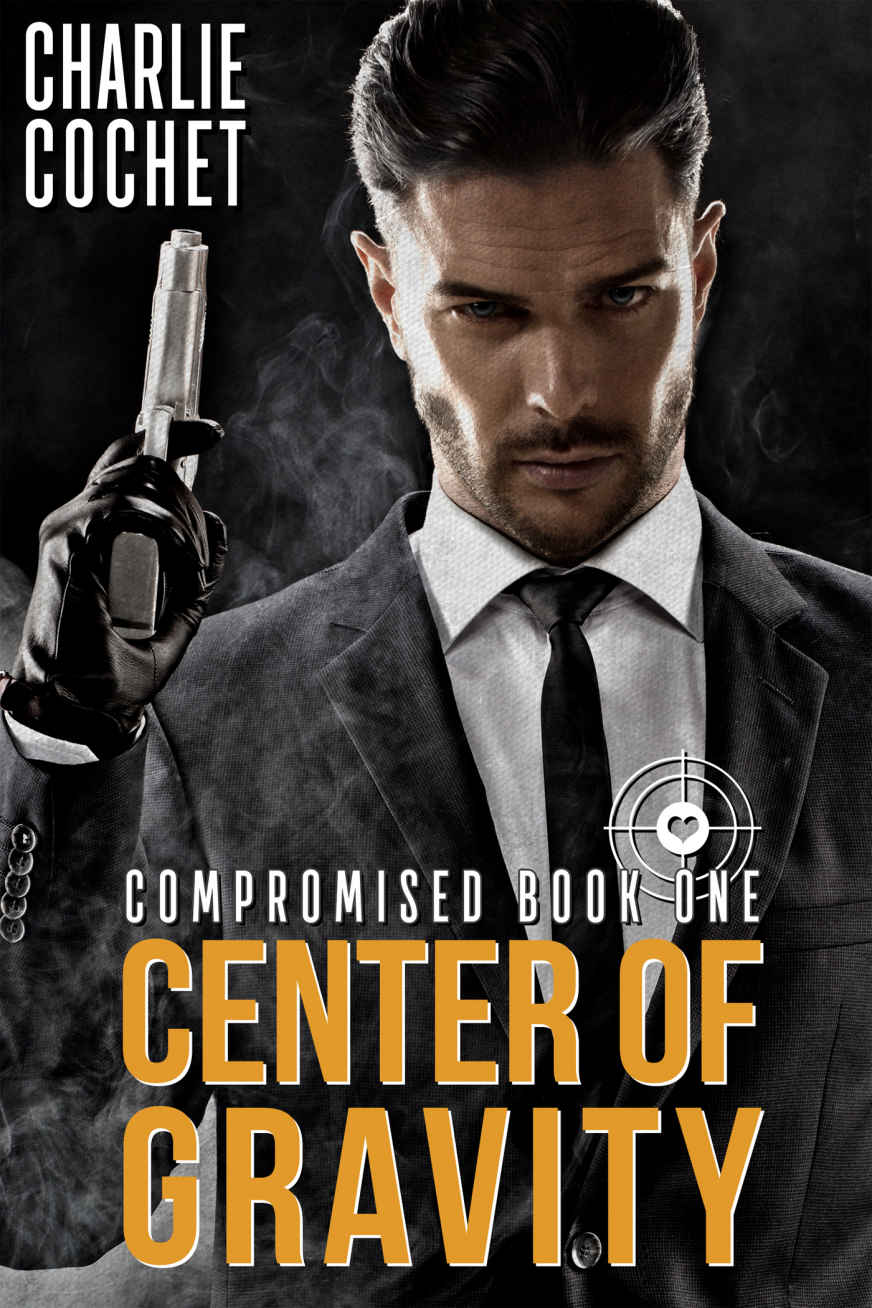 Novel: Center of Gravity
Author: Charlie Cochet
Genres: contemporary, suspense
Released: July 7, 2018 (first published February 5, 2018)
Part of Book Series: Compromised, Book 1
Summary:
Lymond:
Relationships are a challenge for anyone, but when you're a deadly assassin leading a double life, losing your heart can mean losing your life. I gave up on happy ever after a long time ago, so when my annoying younger brother Jerrott sets me up on a blind date—through a dating app no less—I'm quick to make my displeasure known. Talked into not letting down the poor loser expecting me to show up, I give in. If anything, I'll at least get laid. What could it hurt?
Daniel:
What's wrong with a little romance? For once I'd like to wake up to the sound of a man murmuring sweet nothings in my ear rather than the sound of him hitting the bushes after a swift getaway through my bedroom window. I'm done with gorgeous guys who are nothing but trouble. As it stands, the only boys drooling over me are the playful pups I walk for a living. With Valentine's Day quickly approaching, I let my bestie talk me into yet another blind date. Is it too much to hope for that I'll meet the man of my dreams? I guess there's only one way to find out.
---
Post Author's Opinion:
Note: This is a personal opinion, it does not reflect YaoiOtaku's official position towards the novel.
Given how short this story is, Charlie Cochet really packed a lot into this. First meetings, conflict, suspense, resolution, and a happy ending – all of those were present in Center of Gravity. The plot was a little bit over-the-top, which is the usual with Charlie Cochet, so I've come to expect and relish all the silly antics of the characters. Fiction doesn't always have to be purely realistic, after all, so I'm not bothered at all by how unlikely the author's plots are.
However, the inclusion of that conflict and suspense was done at the expense of believable backstories and character development. I felt like we didn't learn much about Daniel and Lymond after reading this, only bits and pieces during the few conversations that the two protagonists have. Most of their character traits, you have to infer from short circumstances. Still, I thought that they were pretty likeable characters, and I really do want to learn more about them.
Crispin's book will be the next book, though, and I suspect there's a lot of things to be written about him.
What's your opinion on Center of Gravity novel? Please let us know in the comments below.