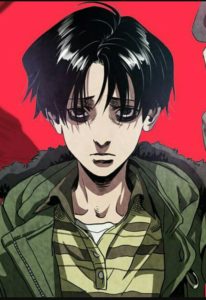 Manga: Killing Stalking, Killing Seutoking, Kiringu Sutookingu, Shalu Genzong, Убить сталкера, キリング・ストーキング, 杀戮跟踪, 킬링 스토킹
Author: koogi
Genres: Adult, Drama, Horror, Mature, Mystery, Psychological, Yaoi
Released: 2016
Status in Country of Origin: 47 Chapters (Ongoing)
Scanlator: Lezhin, jaynia
Summary: Yoonbum, a scrawny quiet boy, has a crush on one of the most popular and handsome guys in school, Sangwoo. One day, with Yoonbum's growing obsession towards Sangwoo reaching its peak, Yoonbum decides to break into Sangwoo's home. But what he saw inside was not what he had dreamed of.
Download Killing Stalking Manga:
N/A
Read Killing Stalking Online:
Killing Stalking
---
Post's Author Opinion:
Note: This is a personal opinion, it does not reflect YaoiOtaku's official position towards the manga.
If you have seen the tags, oh you know something messed up is coming. This…I'm actually having difficulties writing a review on it, because there is a lot to talk about. But I don't like keeping things too long so this will be readable length. Anyways back to the review, everytime you read this you will get confused like a lot, the characters Yoonbum and Sangwoo are like such a different people you could ever encounter in your whole life. Both of them are insanely crazy, and unbelievably strange. So they quite fit together, at least if you think two people like this you think they suit each other the best…but there is more to that. So go ahead and read the story and figure out why, that way it'll be more interesting rather than me explaining. Haha I'm such a cliffhanger, anyway don't forget to tighten your belt because this is going to be a long and a dangerous ride.
What's your opinion on Killing Stalking manga? Please let us know in the comments below.