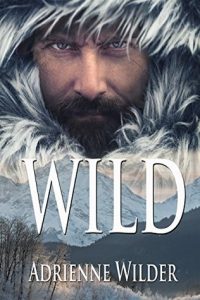 Novel: Wild
Author: Adrienne Wilder
Genres: Romance
Released: 2017
Part of Book Series: Wild #1
Summary: August Vallory had it all. A modeling career, a man he loved, and the extended family he'd acquired in the business. Then the world he knew was torn away when the plane he was on crashed en route to a photo shoot.
Lost in the Alaskan wilderness, August doesn't stand a chance.
No sane man would choose to live in the Alaskan bush unless he had something to hide. And Keegan Brooks has secrets darker than night, more dangerous than wolves, more brutal than an Alaskan winter.Every day was a fight for his life until he stumbled upon a downed plane with a lone survivor. Now it's no longer just Keegan's life teetering on the edge of survival.
It's his heart.
---
Post's Author Opinion:
Note: This is a personal opinion, it does not reflect YaoiOtaku's official position towards the novel.
Right from the start the novel puts you in the middle of what's happening. You feel the cold, the confusion, the pain. From the very first pages I was already there, feeling what August was feeling, the confusion of where he was, seeing the remains of the plane he was on, trying to make sense of what was around him. I already knew I was going to enjoy this book.
There is nothing I didn't like about Wild. There is action, mystery, love and they all come together in this awesome novel. I related more to August and I felt for him-poor guy went through a lot and I think everyone was surprised by his strength-but Keegan went through lot too. More actually. That boy saw and did some things and I don't even know where to start with him. He's tough, he's kind, but above all, his affection towards August is so intense, it's infinite. There is no doubt at any point that Keegan would do literally anything for August.
August and Keegan have really distinct personalities that don't seem very compatible at times and despite everything that happened I was happy on how they kept true to themselves. This is one of the reasons Adrienne Wilder is becoming one of my favourite authors.
To put it plainly, Wild has everything. I loved it, it is great, flawless and funny too. If you were planning on reading this, but wasn't sure, ask no more, go get that novel.
What's your opinion on Wild novel? Please let us know in the comments below.