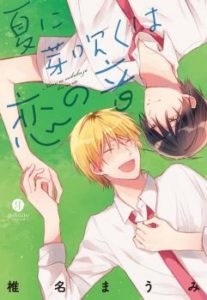 Manga: Natsu ni Mebuku wa Koi no Oto, alternative names
Author: Maumi Shiina
Genres: Romance, School Life, Yaoi
Released: 2018
Status in Country of Origin: 1 Volume (Complete)
Scanlator: Hero Scans
Summary: During my second year of high-school, a transfer student, Yamauchi, arrived in my class.
Although he appeared to be an ordinary guy, he was unexpectedly anti-social!
I wanted him to quickly get along with the rest of class, so I called out to him, but things didnt go as I wanted no matter how I tried.
"That's how it is…" I thought.
But out of the blue, Yamauchi smiled at me and since then I couldn't get it out of my mind.
Hey, Yamauchi… can you smile for me once more?
Download Natsu ni Mebuku wa Koi no Oto Manga:
Natsu ni Mebuku wa Koi no Oto
Read Natsu ni Mebuku wa Koi no Oto Online:
Natsu ni Mebuku wa Koi no Oto
---
Post's Author Opinion:
Note: This is a personal opinion, it does not reflect YaoiOtaku's official position towards the manga.
I am writing this review when just the first manga chapter is out, but I just finished reading it and I am so in awe that I had to come and share. This school life manga is extremely cute so far, the characters are adorable, I am so excited to see how things will further develop. Yamauchi seems to have a very interesting personality and he is so adorable! Just look at this smile! <3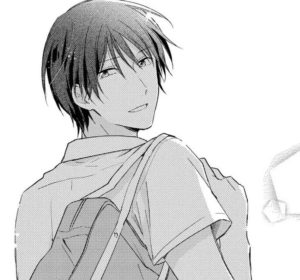 If you are up for something light, cute, adorable, make sure to give it a go!
What's your opinion on Natsu ni Mebuku wa Koi no Oto manga? Please let us know in the comments below.