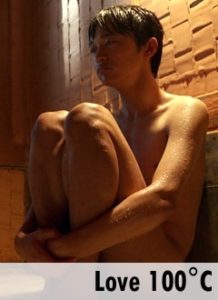 Movie: Love 100° C
Alt. Names: Sarangeun 100℃, 사랑은 100℃
Genres: Boys Love, Drama, Mature
Released: 2001
Status: 1 Episode (Finished Airing)
Country of Origin: South Korea
Summary: A hearing-impaired boy, Min-so is gay, and he likes his classmate, Ji-seok. One day, Min-so impulsively has sex with a man who works in a public bath, an experience that lends him a new-found confidence, but at a heavy price…
Download Love 100° C Movie:
Love 100° C
Watch Love 100° C Online:
Love 100° C
---
Post's Author Opinion:
Note: This is a personal opinion, it does not reflect YaoiOtaku's official position towards the movie.
Love 100° C is a very touching short movie, about the struggles of a boy with hearing disability, who is also gay and bullied in school. The movie is sad, with teary moments, but realistic.
In conclusion this is a short movie, but it leaves a lasting impression.
What's your opinion on Love 100° C movie? Please let us know in the comments below.