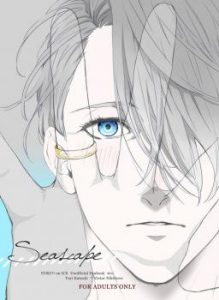 Manga: Yuri!!! on Ice dj – Seascape
Author: OJmomo (Yoshi)
Genres: Doujinshi, Romance, Yaoi
Released: 2016
Status in Country of Origin: 1 Volume (Complete)
Scanlator: Cesegura, Fujoshi Bitches, Harudaki, Undercover Witch, akibananya
Summary: Pairing: Yuuri x Viktor
Download Yuri!!! on Ice dj – Seascape Manga:
Yuri!!! on Ice dj – Seascape [ENG]
Read Yuri!!! on Ice dj – Seascape Online:
Yuri!!! on Ice dj – Seascape [ENG]
---
Post's Author Opinion:
Note: This is a personal opinion, it does not reflect YaoiOtaku's official position towards the manga.
I really enjoyed this dj about Yuuri & Viktor despite the fact that i'm not a great fan of the anime… The story was really cute and shows us a romantic scene of the two MC back at Yuuri's home where everything began. To be honest, Yoshi's beautiful artwork was the reason why i read this dounjinshi and she once again blessed us with her great talent. I'm sure that all YOI fans will love this sweet little manga 😉
What's your opinion on Yuri!!! on Ice dj – Seascape manga? Please let us know in the comments below.