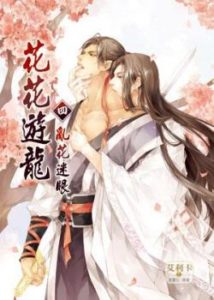 Manga: Hua Hua You Long, 花花游龙
Author: Xing Bao Er, Ai Li Ka
Genres: Yaoi, Historical
Released: 2011
Status in Country of Origin: 6 Volumes (Ongoing)
Scanlator: Kiwimyweewee, Luxiufer, Miawfantasy88, asiaisaru
Summary: In order to help their chief find a wife, the bandits kidnapped a woman from the bottom of the mountain in order to offer her up to him. The chief of the mountain stronghold, Lu Cang falls in love at first sight with the absolutely stunning beauty!
However, on the night of the consummation…
Note: The is the manhua adaptation of the novel with the same name. Each chapter from the novel was made into a volume of the manhua. There are two complete volumes of the novel with ten chapters each.
Download Hua Hua You Long Manga:
Hua Hua You Long
Read Hua Hua You Long Online: N/A
---
Post's Author Opinion:
Note: This is a personal opinion, it does not reflect YaoiOtaku's official position towards the manga.
Trigger Warnings: graphic rape, abuse, dysfunctional relationship.
At this point, with manga being ongoing and the last scanlated chapter being released more than two years, I personally preferred to switch to the original novel. But regardless, it's a fun manga for when you're in the mood for feminine – looking semes, some cruel rape and historical settings.
What's your opinion on Hua Hua You Long manga? Please let us know in the comments below.
You need to login or register to bookmark/favorite this content.